Manage Petro's Mobile app bridges the communication gap between the drivers and the office. Through the mobile app, office staff can assign the truck, route and work orders to the driver. A driver can submit the pre-trip checklist, notifications, transfer between compartments or trucks, capture the BOL, and monitor his/her inventory live. The mobile app notifies the driver for the next action s/he needs to take. All the activities such as opening a ticket, the delivery manifest, tank and volumes, closing ticket, captured signature, and the rest of the process is instantly synchronized with the office.
Our great advantage is that our system works just as well offline. Manage Petro stores the data in the devices companywide when the devices are offline. Full synchronization will happen when the devices are back online.
A driver receives his delivery schedule on his mobile app. The driver has to sign off important notes before proceeding to the daily schedule. A pre-trip checklist is already in the App and is fully customizable to reflect your business needs. Through the app, the driver can capture the signature or attach pictures if required. The mobile app also scans the RFID sensors of the tanks.
The real-time connection with the driver means that right after a ticket is closed on a job-site, the invoice can be generated and sent to the client.
Driver's performance and behavior can also be measured and monitored through the data collected by the mobile device.
Mobile app collects data automatically and synchronizes with the cloud server flawlessly. The main cloud-based server is constantly synchronizing to capture latest delivery details over the live Internet connection.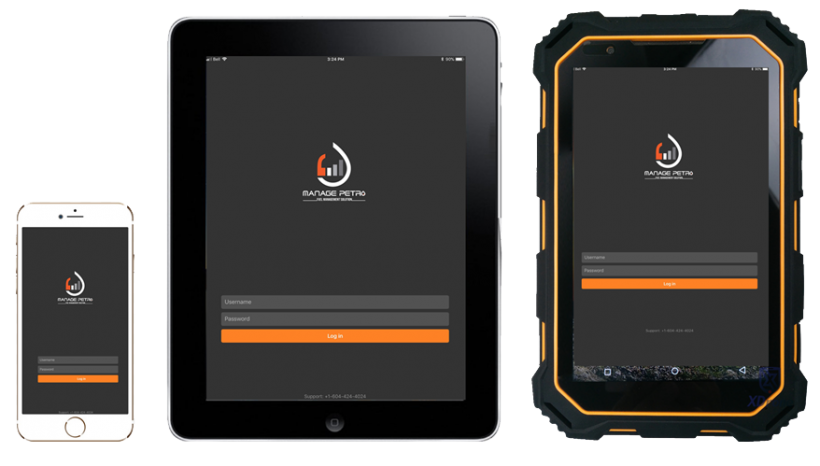 Real-time communication with drivers
Real-time trucks monitoring (location, inventory)
Pre-trip checklist
Important notes sign off
Integration with in-truck devices
Offline Data Storage in devices
Log into the system from anywhere
Fully cloud-based
Supported by iOS and Android devices
Invoice right after delivery
Higher safety standards
Error-free delivery
No more manual entry for dispensing
All data captured
Monitor your business wherever you are
No hardware investment required
RFID scanner for tanks
The best route for drivers