Successful businesses run on a powerful back-office system. Whether you are planning to grow your business, or retire and transfer the company to your successor, it makes sense to run the company independently on a back-office system. A fuel delivery back office system tracks rack prices, automates dispatching, calculates variable pricing models and creates invoices.
Manage Petro is the state of the art fuel delivery back office system. It is fully cloud-based which means that you don't have to invest capital in hardware installation and maintenance. It is built on the latest technology, user-friendly with visual menus and features, easy to learn and affordable.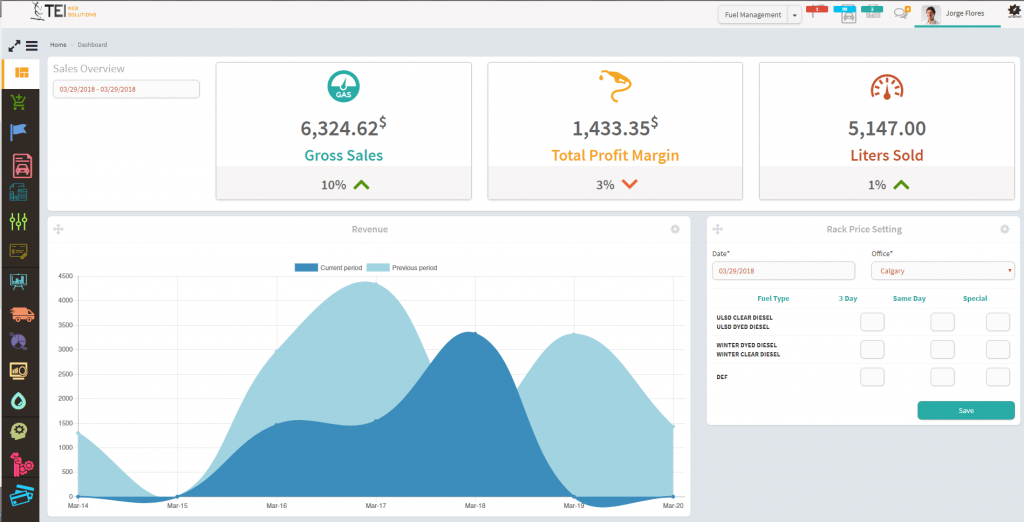 Manage Petro makes your business more profitable by eliminating the waste and automating your processes. Whether you would like to stop wasting time on repetitive tasks, get rid of human errors or eliminate your unaccounted fuel loss, we got you covered.

Manage Petro is many systems in one, making your entire operation efficient and paperless: ordering, dispatching, delivering, invoicing, bookkeeping, and payment collection. It stores all your data in a central location. It is a connection back office system that doesn't have to wait for drivers to come back to the office to finalize the clients' invoicing. It receives delivery details the moment it is done. So invoicing will not be delayed and you get paid much faster.
Manage Petro keeps track of all transactions and sends you reminders on important stuff like payment collection. If clients are looking for financial clarity, they can log in to Manage Petro's online portal and review all the invoices and delivery details down to every unit.
Fully cloud-based and online
Portal system
Automation
Auto invoicing
No maintenance or upgrade fee
Your customers could login to the system too
Eliminate human errors and HR risks
Paperless and fast invoicing